Back to News
"Take Me Outdoors" Podcast Debuts from Verde Brand Communications
November 30, 2016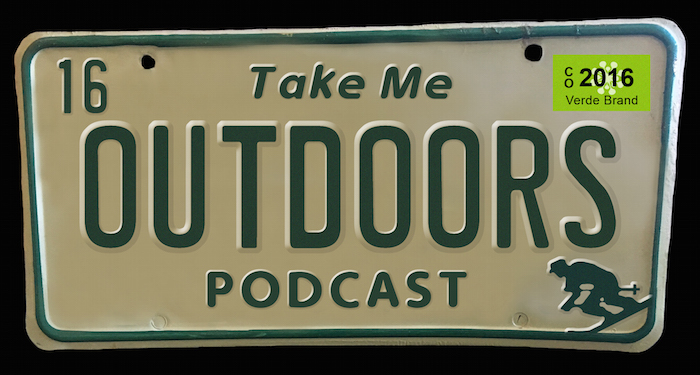 Verde Brand Communications, one of Outside magazine's Best Places to Work 2016, today has released the Take Me Outdoors podcast. The show is hosted by Verde Brand Communications Founder Kristin Carpenter-Ogden and Integrated Services Director Craig Randall.
"Take Me Outdoors gives conservationists, athletes, manufacturers, media, and government officials a chance to share what's happening in their corner of the industry," said Carpenter-Ogden. "We want listeners to become more empowered by learning from the visionaries and 'do'ers' in the outdoors."
Today's debut episode features a conversation with John Sterling, Executive Director of the Conservation Alliance. Titled "Why Our National Parks Are at Risk" and recorded the morning after the presidential election, Sterling utilizes his decades-long conservation involvement to inform his commentary on the future of land use and designation.
Two additional episodes are available now, featuring GearJunkie.com founder Stephen Regenold and The Access Fund's Brady Robinson.
Verde has spent over 15 years creating and seizing opportunities for clients in the outdoor, bike, winter sports and active lifestyle markets. Storytelling is in Verde's DNA and is the thread that connects its capabilities in PR and influencer relations, social and content marketing, paid media, and brand consulting.
Subscribe to Take Me Outdoors on iTunes. Podcast notes with highlights, contact information and additional guest resources can be found on verdepr.com.
---