Back to News
Supra Collaborates with Twentieth Century Fox Film Corporation and Ubisoft Motion Pictures for a Limited Edition Assassin's Creed Capsule Collection
December 12, 2016
SUPRA, a premiere lifestyle brand born from skate, launches a limited edition Assassin's Creed capsule collection in collaboration with Twentieth Century FOX Film Corporation and Ubisoft Motion Pictures for the upcoming film based on the beloved video game franchise. In conjunction with the December release, starring Michael Fassbender, SUPRA created a special three-pack of shoes directly inspired by the armor worn by heroes of the film, and the Assassins from the game series.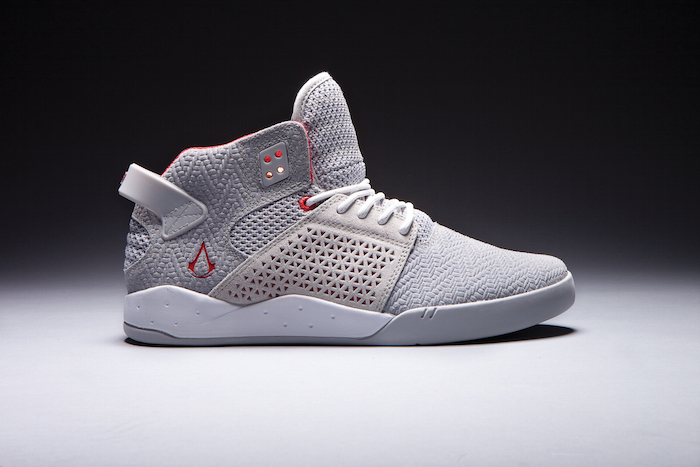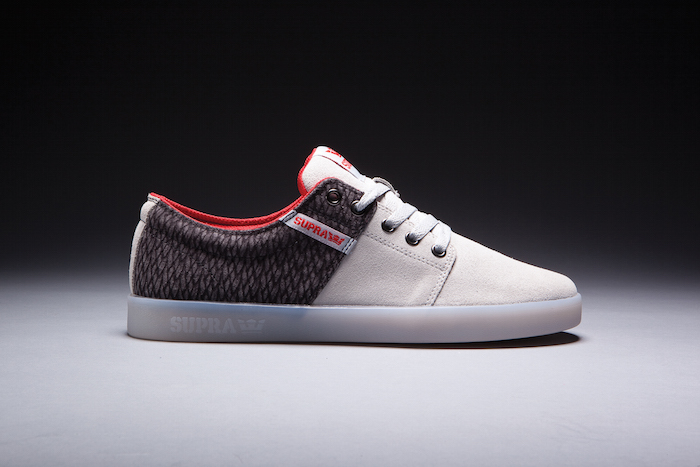 The collection features three of the brand's versatile styles—the Skytop III, the Scissor and the Stacks II—outfitted in a range of rugged exteriors with patterns and materials influenced by the garments worn by the iconic Assassins. Each shoe features a custom Assassin's Creed insole alongside thematic design cues such as the black and red Dzhidden bladedz Scissor trainer and the grey and white color palette of the Skytop III that's reminiscent of Ezio Auditore from Assassin's Creed II.
The Skytop III retails for $110, the Scissor for $100, and the Stacks II for $75. All styles will be available at SUPRA retail stores, including New York City, Santa Monica, Paris and Mexico City; specialty retailers; and online at www.suprafootwear.com/assassins-creed.
Movie Release Dates
US- 12/21/2016
FRANCE- 12/21/2016
SPAIN- 12/23/2016
GERMANY- 12/27/2016
AUSTRIA- 12/27/2016
UK- 01/01/2017
ABOUT SUPRA:
SUPRA is a footwear innovator and global lifestyle brand founded in Southern California in 2006. Inspired by passion and born from skate, SUPRA fuses fashion, music, skateboarding, art, and street to bring classic silhouettes in an innovative way. Today SUPRA operates flagship stores in Santa Monica, New York City, Mexico City, Paris, and Tokyo and distributes to over 60 countries through a network of select skate shops and high-end boutiques. SUPRA is owned by KSGB, also known as K-Swiss Inc., a division of E.Land Group, a privately held Korean company.
---