Back to News
Elevety Debuts New Wearable Personal Audio Technologies at SIA 2017
December 15, 2016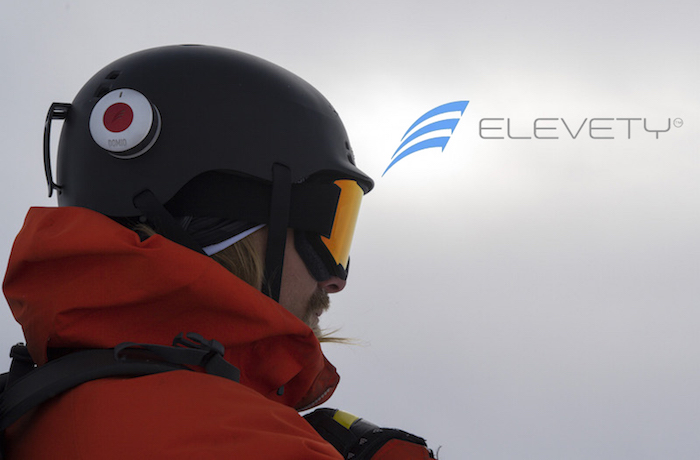 After years of development, Elevety (www.elevety.com) will be debuting its first line of wearable audio and communication devices at the January 2017 Snowsports Industries of America Snow Show (SIA). Elevety's wearable devices provide action and outdoor sport participants with new ways to access their phone's audio content and voice capabilities, as well as communicate in locations where wireless service is nonexistent. Among the products on display from Elevety at SIA will be its Domio and Hearshot devices.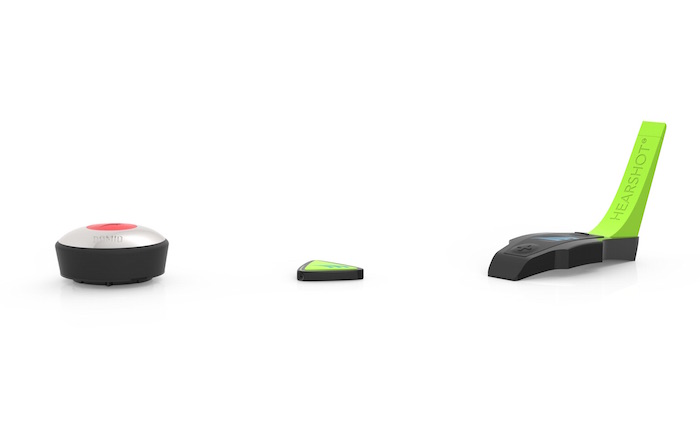 Domino provides helmet wearers with a new way to listen to music from their phone, make calls and send texts messages hands-free, without the need for ear buds or pad inserts that can limit the wearer's ability to hear the environment around them.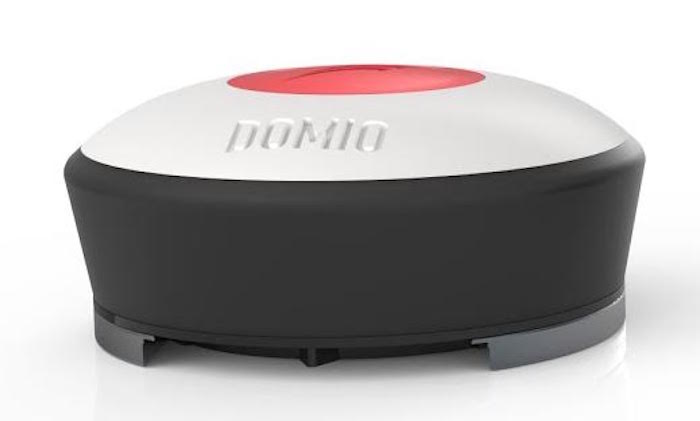 Domio
Unlike a portable Bluetooth speaker, only the Domio wearer can hear the audio output streaming from their phone. Once connected to the user's helmet, Domio's proprietary Vibro-Audio™ micro-vibration technology, similar to what is used by Google Glass and hearing aids, makes it possible for the user to stream their smartphone's audio directly to their inner ear, while remaining aware of their surrounding and without disturbing others.
Domio is the perfect companion for resort riders, cyclists, and others, who want to be able to listen to music, their phone's navigation app, or take calls or send messages in a safe and hands-free manner. An optional microphone accessory, the WhisperNC™ (Noise Cancellation) Mic, allows Domio users to access the voice-activated features of their phone, dictate text messages and make phone calls.
When communication is critical but cell phone coverage is non-existent, Elevety's Hearshot is the answer.
Hearshot: Helmet and Wearable
Whether on land or water, Hearshot enables up to 12 users to communicate, hands-free without necessitating access to a mobile phone or cellular network. With a range of 1000 yards, the Hearshot's off-grid capabilities make it an ideal companion for backcountry and offshore explorers, ski patrol teams, as well as others who venture where wireless networks either do not exist or mobile devices aren't easily accessible. Initial response to Hearshot has been very strong and multiple rescue operations and adventure schools have committed to testing the device in 2017.
Both the Domio and Hearshot come with multiple low-profile mounts that connect to helmets in the same way popular action cameras do. Hearshot will also be available in a non-helmet version.
"There has never been anything like Domio or Hearshot in skiing or snowboarding. Mobile phones are standard issue on the hill, on your bike and often out on the water. When it comes to outdoor and action sports, Domio and Hearshot elevate the experience by making it easier to listen to music and communicate in a safe and unobtrusive manner," commented Bart Lipski, Elevety co-founder and co-CEO.
The Domio starts at $129 and will be available at retail by the summer of 2017. The Hearshot is undergoing extensive testing now and is expected to be available at retail at the end of 2018. Its retail price has yet to be set.
More updates regarding the retail availability of the Domio and Hearshot products, including its new regional sales force made up of outdoor and action sports industry veterans, will be announced soon.
Retailers looking to connect with the Elevety sales team can receive a personal introduction before SIA by emailing sales@elevety.com.
---