Back to News
Nikita Arrives at SIA with Dynamic Outerwear Collection and a Growing #NikitaNation
January 24, 2017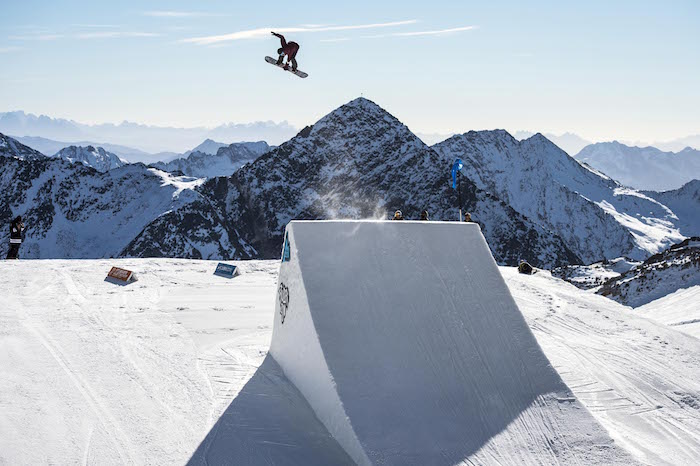 Nikita brings its Winter 17 collection to SIA's Snow Show with news of new Nikita Nation riders and video projects, new partnerships, and an exciting art show series.
The Winter 17 line integrates outerwear technology into Nikita's rebellious silhouettes, adding streetwear-inspired fabrics and a wide range of prints, colorblocking and solid options. Included in every Nikita jacket is a Radiant Heat pocket, a women's-specific heating system placed in the inside panel that sits against the middle of the back. This season's styles also feature premium Thermore® Classic Compact insulation. In addition to avoiding the bulk insulation can cause, Thermore® Compact is made from 50% recycled fibers and is Bluesign® approved.
"We are looking forward to showcasing Nikita this week," said Director of Marketing Tim Swart. "The brand, from the exciting new line to new energy in the Nikita Nation has been grabbing attention wherever we go."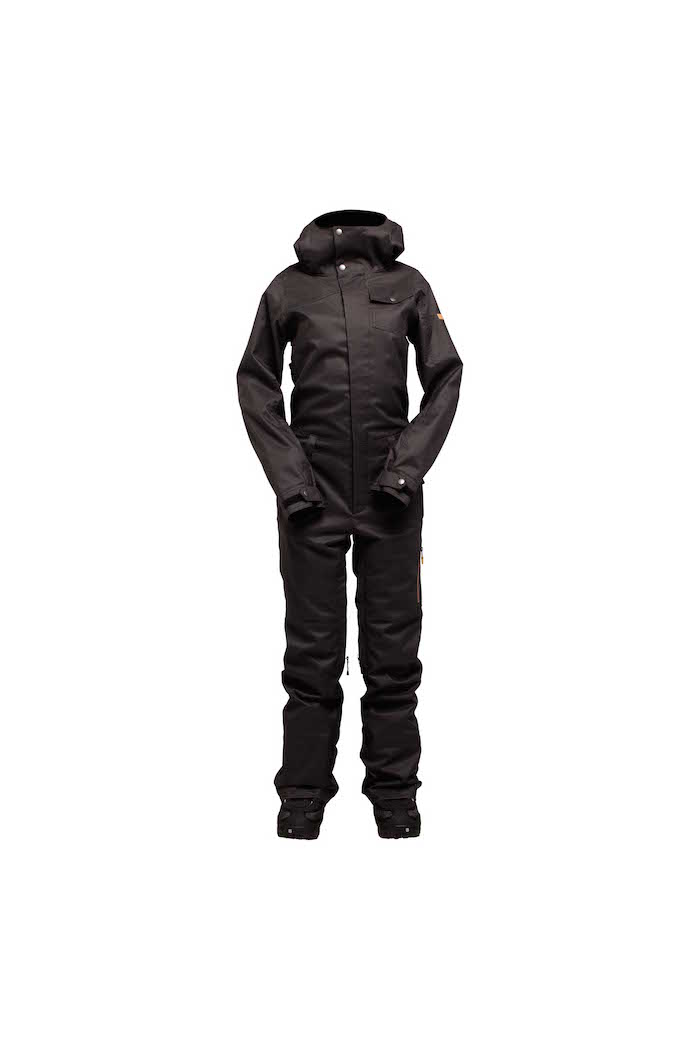 A seasonal standout style is the Mondrana, a fun-but-serious one-piece that comes in a faded denim-look waxed canvas pieced with a bright seasonal print and packed with features, or a ninja-approved all-black coated canvas option. The Aspen Jacket has also been getting a lot of attention due to its slim long fit, sellable color palette and optional, removable faux-fur hood trim.
In addition to perpetuating its reputation as providing distinctive outerwear to the snow community, Nikita continues to support girls and women all over the world. New to the Nikita Nation, and a key featured rider, is Utah young gun Grace Mayernik, the kind of rider everyone wants to snowboard with—she is always down to get out and get after it, and she's caught the attention of the industry. Nikita continues to support frequent podium-topping Elena Koenz, Swiss standout and former Nine Queens champion, and has also brought on radical young skier Tessa Holshue as she tears up the Northwest.
Nikita launched an early season film project with Transworld, collaborating with Jetpack, featuring Grace and Nirvana Ortanez, and are currently working with all ambassadors on editorial, video and other projects, both on and off the snow.
Another exciting project Nikita kicked off in its home city of Portland is Nikita Perspectives, a disposable camera art show through the lenses of its ambassadors, key retail partners, and contest winners who submitted entries via Instagram. The traveling show will make it to a city near you, with 2017 dates to be announced soon.
Said Swart, "Our teamriders have always been the prime source for inspiration throughout Nikita's history. This current group is so dynamic and collaborative—and diverse—that the line, our projects and our events will only continue to evolve and inspire others to join the #NikitaNation in their passion for the snow sports lifestyle.
To make an appointment to see the Nikita line at SIA, contact dave.k@prettygreatcompany.com. To check out Nikita Nation, go to nikitaclothing.com. Follow Nikita @nikitaclothing #nikitanation #nikitaperspectives
About Nikita Clothing
Nikita is an iconic clothing and outerwear brand that brings style and rebellious confidence to girls from the streets to the mountains. We're supported by Nikita Nation, a collective of creative ambassadors who ride and embrace our collaborative brand culture every day. nikitaclothing.com
---