Back to News
ElliptiGO Reports Record Results for 2016
January 25, 2017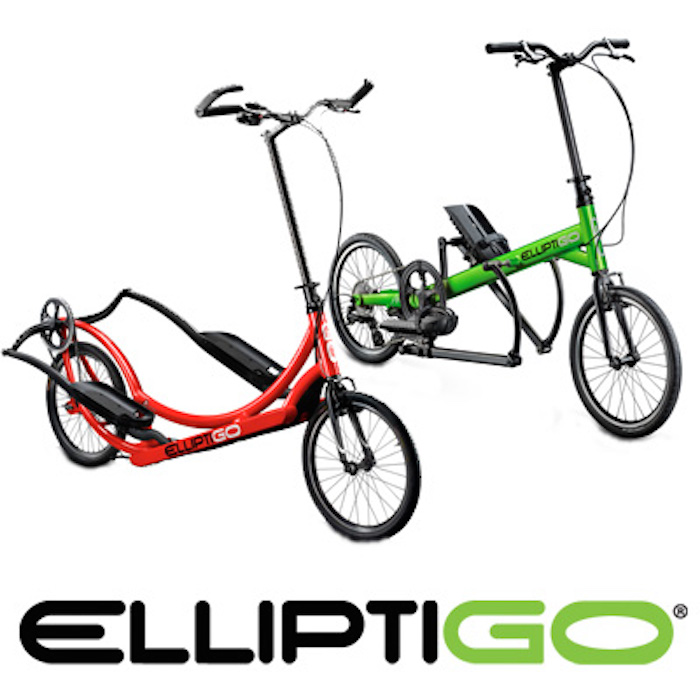 ElliptiGO Inc., creators of the world's first elliptical bicycle, announced record revenue and unit sales for 2016. Unit sales were up 30% and revenue increased 15% over 2015.
ElliptiGO CEO Bryan Pate attributed the growth to continued momentum in the market for elliptical bikes and strong uptake of the ElliptiGO Arc, which debuted in December 2015. The Arc has a MSRP of $1299, making it the most affordable bike in the ElliptiGO lineup.
"This was an exciting year for ElliptiGO," Pate said. "Our double-digit growth contrasted sharply with the rest of the cycling industry which had a very tough 2016. The good news is that we see even better days ahead for ElliptiGO. Last year the Arc quickly became our top-selling bike and helped introduce people to our other models. The success of the Arc demonstrates that there is demand for elliptical bikes at lower price points and those new customers have helped to generate even more interest in elliptical cycling. We now have more than 19,000 bikes on the road, and we're looking forward to working with our retailers and distributors for another strong year of growth in 2017."
About ElliptiGO
ElliptiGO Inc. is the San Diego-based company that created the world's first elliptical bicycle. Combining the best of running, cycling and the elliptical trainer, ElliptiGO elliptical bikes provide a comfortable, fun and effective way to exercise outdoors. Each of our four models delivers a high-performance workout experience that eliminates impact on joints. Elliptical cycling is an effective way to build cardiovascular fitness without aggravating injuries and is great for everyone from the weekend warrior to the elite athlete. The full line of ElliptiGO bikes is distributed through specialty running, cycling and fitness retailers nationwide and through the company's website: http://www.elliptigo.com.
To learn more about ElliptiGO, visit http://www.elliptigo.com/, or follow them on Twitter @elliptigo and Facebook at https://www.facebook.com/elliptigo.
---