Back to News
One Wild Life: Getting Out of the Office and Into the Wild
February 17, 2017
On a quest to find a work-life balance that suited them, Ryan Woldt and Tim Stempel created a business that delivered an environment which combined both work and play. Inspired by the outdoors and its various activities, they created One Wild Life (OWL) and the Adventure Lab, a mobile office complete with an office and creative space.
One Wild Life offers adventure based off-site team experiences, off-site outdoor meeting spaces and opportunities for teams & individuals to move their working lives outside. When they aren't adventuring OWL offers coworking on the Adventure Lab, as well as hosting and participating in a variety of community-based art, environmental, non-profit, and outdoor adventure related events.
We caught up with Ryan Woldt to get the low down on One Wild Life and their adventures.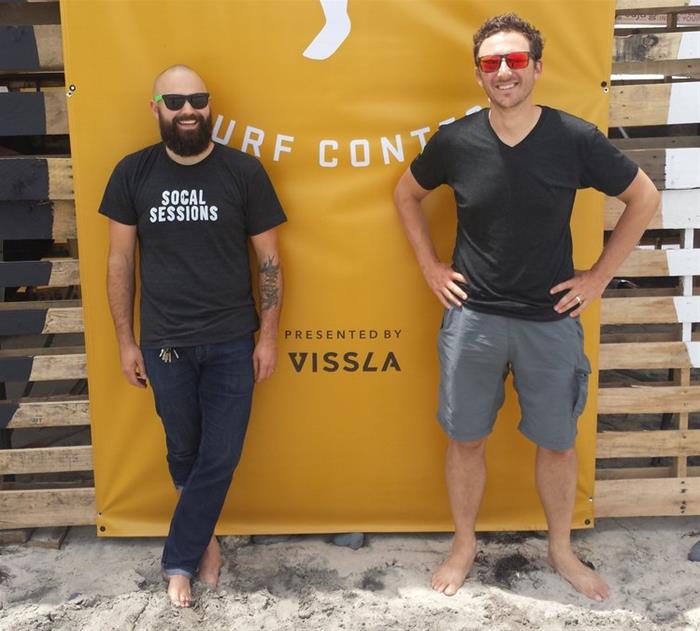 Can you tell us about One Wild Life, how it works and how you came up with the concept?
The seed for One Wild Life was planted on a bench overlooking Tourmaline Surf Park in Pacific Beach, San Diego. My business partner, Tim Stempel and I had been meeting there for coffee about once a week just chat about entrepreneurship, adventures we wanted to take and where were headed in our careers. I was working on opening a physical co-working location and Tim was focused on returning his professional life to the adventure/outdoor sphere. There was a moment where I realized I didn't want to go back to planning out an office space that wasn't in a place like where we were having those morning coffees!
I pitched the concept of a mobile office & adventuring space to Tim, and together we started molding the concept. The idea felt unique and satisfied many of our personal and professional goals. We wanted to offer people the opportunity to more seamlessly blend their personal and professional lives with the natural outdoor spaces around them, improving creativity, innovation, productivity and life satisfaction. At the time we realized no one was offering this type of service, and we'd have to figure it out without a template to follow.
One Wild Life launched a crowdfunding campaign in April 2016, purchased our first vehicle in August, did the build-out and opened for operations in November 2016.
What do the adventures entail?
We offer our standard Adventure Off-sites. These are full and half-day experiences where work and adventure are blended to create a unique, effective and memorable off-site meeting day. We provide outdoors meals, equipment, and the Adventure Lab as an office space.
Companies can select from our standard Adventure Off-sites of surfing, mountain biking, road cycling, hiking and yoga. Where it gets exciting is when we have an adventurous client that wants more than just getting outside for a few hours. Then we can create custom trips and extended experiences that may include overnight camping, skiing and snowboarding, or trips into Baja. One of our first big trips was a 70-mile mountain biking overnight along the Coast to Crest Trail!
Some of the teams we work with are already outdoors, surfing for example, and we provide an on-site office for them to have a meeting. Instead of coming out of the surf, getting cleaned up and heading off to work, we meet those teams on-site and have hot coffee & a place to get into the work day right there with a better view than most have from the office.
What are some the benefits for teams/companies going on one of your adventures?
We see the appeal of scheduling an off-site meeting or taking one of our Adventure Off-sites being the opportunity to work in more inspiring places than a typical office space or hotel conference room. People spend the vast majority of their time indoors or in a car, while research consistently suggests that time outdoors and in nature has tremendous benefits for health, stress reduction and improved creativity and productivity. We are offering people a unique way to take advantage of this, while remaining focused on and creating work of value.Inspiring places create inspired work.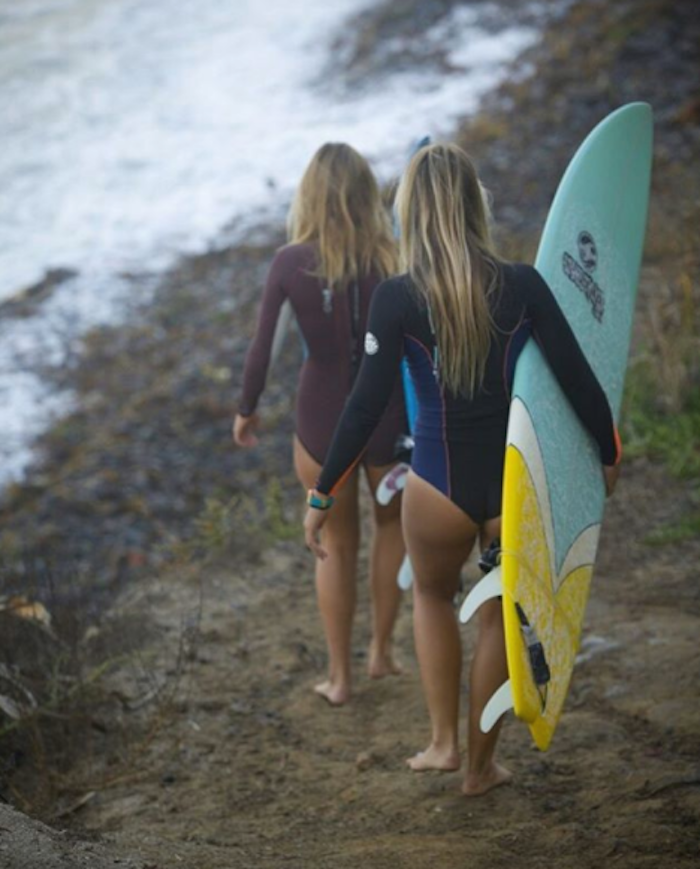 What steps does a company need to take to get one of your adventures booked?
Call, e-mail, carrier pigeon, stop us in the grocery store, reach out on social media. The possibilities are endless! Once we're in contact we'll send clients a basic info request survey so we know what sort of amenities you need in the space, lock down the date and get you outside. We pride ourselves on providing a great experience so we always keep someone on-site to assist if something is needed, and we're pretty flexible. If a team wants a specific service we can't readily supply, we'll collaborate with someone who can to make sure they get the experience they want.
What are some notable companies you've worked with so far?
All companies are notable right! They all started with an idea and grew from there! Saint Archer Brewery is probable the most notable. We did a beachside off-site meeting with them at Cardiff Reef. We have had the creative team from Salcido Visuals, a video production & content company aboard and are hosting lifestyle brand Viva La Vacay for a beachside event next week.
One thing I didn't mention before is that when we don't have scheduled off-sites or adventures we park the Adventure Lab at the beach or a trailhead, and open the doors for anyone to come work if they do a beach or trail clean-up. We have had business owners, professors, scientists, creatives and social workers join us on-board.
We call it donation-based coworking. We are working anyways and it is more fun when you have a community of people looking for alternatives to the office or coffeeshop.
I think we assumed it would mostly be creative entrepreneurs but have found that the appeal of working outside has a much further reach.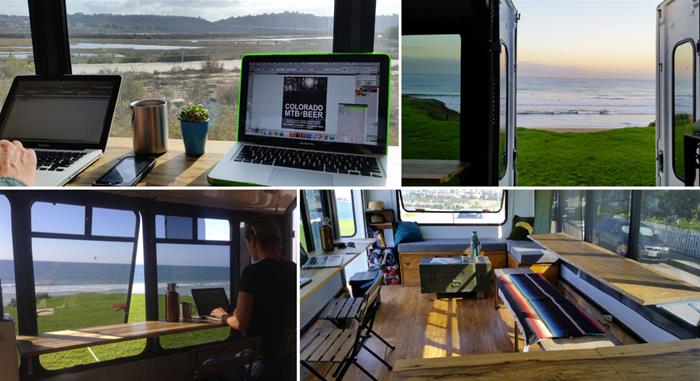 With advancement in technology and a new generation in the workforce, we have already seen some pretty significant changes in the work-place. What major shifts or trends do you foresee in the future of "the office", and how does/will One Wild Life fit into that?
We think the changes are going to happen faster than anyone anticipates. The more unlimited internet is offered everywhere the less we are tethered to a physical connection. We're definitely in a state of economic flux where the old rules don't apply. We've already seen changes in how we do business and we've only been around since November!
More people working remotely, companies like ours offering unique working spaces, and flexible working environments seem like a given. We've been pretty surprised by how many requests we've had to help other businesses develop their own mobile office space (we learned a lot and are happy to consult on that!), and there seems to be a shift toward experience-based lives instead of stuff acquisition.
We have a not-so-subtle goal to get people outside more, and experience the places we're lucky enough to have access. We realized that would be a lot easier to do if we could start merging outdoor experiences and working lives, and we plan to be on the forefront of those lifestyle changes. Being the first in this mobile office space we hope to offer a roadmap for others to make the leap.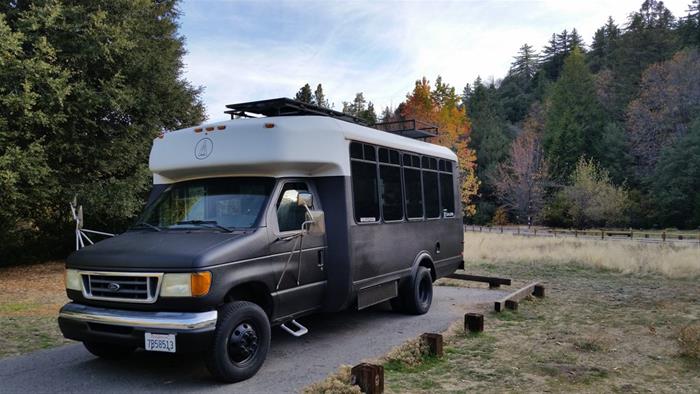 Visit One Wild Life for more information:
https://www.onewildlifeco.com/
Follow their adventures on social!
---