Back to News
CA Global Announces 2017 California Skateparks Event Partners
February 28, 2017
California Skateparks, a CA Global brand and the industry leader in skate park design and construction, has partnered as the official course designer and builder for the Vans Park Series (VPS) Pro Tour and Street League Skateboarding (SLS) Nike SB World Tour. The 2017 season will kick off with the Vans Park Series Pro Tour at the Australian Open of Surfing in Manly Beach, Sydney, followed by stops in Brazil, Sweden, Canada and the United States. The International Skateboarding Federation (ISF) currently recognizes the Vans Park Series and SLS as the official World Championship qualification systems for both Park Terrain and Street Skateboarding, the two disciplines chosen for skateboarding in the Tokyo 2020 Olympics.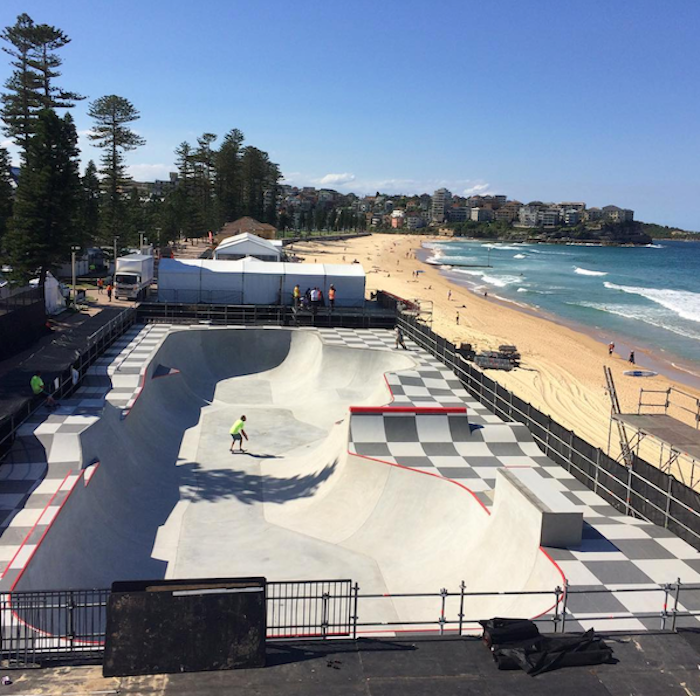 Since the firm's inception in 1998, California Skateparks has designed and built over 350 skate parks throughout North America, South America, Europe, Asia, Africa and Australia. With a rich history and deep connection in the skateboard community, California Skateparks' creativity and customization of each course's design and build continues to push the innovation and progression of skateboarding, gaining the trust and endorsement of professional athletes and celebrities including: Tony Hawk, Rob Dyrdek, Danny Way, Nyjah Huston, Ryan Sheckler, Shaun White, Shane O'Neill, Mark Wahlberg, Miley Cyrus, Liam Hemsworth and many others.
"2017 is a big year for CA Global. We are excited and honored to team up with some of skateboarding's most respected organizations and world-class events," said Joe Ciaglia, founder and CEO, CA Global and California Skateparks. "As skateboarding continues to progress and evolve, the partnership between the athletes, organizers and course designers is helping to shape the future of how parks are perceived, and we feel it is our responsibility to come up with innovative ways to build courses that will push and drive the athletes to their fullest potential".
In addition to California Skateparks, CA RampWorks, also a CA Global brand, is the expert in action sports for events such as X Games, Dew Tour, Tough Mudder and more, as well as custom ramps and rentals.
The confirmed 2017 CA Global event partners are as follows:
2017 Dates
Feb. 25 – Mar. 5
Australian Open of Surfing / Vans Park Series Pro Tour
Manly Beach, Sydney, Australia
July 13-16
X Games Minneapolis
Minneapolis, Minn., USA
Aug. 1-6
U.S. Open of Surf / Vans Park Series Pro Tour
Huntington Beach, Calif.
To be announced
SLS Nike SB World Tour Stops
To be announced
To be announced
Dew Tour
Long Beach, Calif.
For the most updated information about California Skateparks, visit www.CaliforniaSkateparks.com follow them on Twitter, Facebook and Instagram.
About California Skateparks
California Skateparks (CA Skateparks), a CA Global brand, is the industry leader in top-quality skate park design and construction services. Established in 1998 by Joe Ciaglia, CA Skateparks has designed, built and landscaped over 350 parks globally. Through innovation, design, landscape integration and focus on quality, the company's expertise ranges from small community skate parks to regional destination skate parks, private training facilities and professional event courses. CA Skateparks is credited with advancing the progression of skate park design and skateboarding. In addition to California Skateparks, CA Global brands include CA RampWorks, CA Landscape & Design and CA Productions. www.CaliforniaSkateparks.com
---