Back to News
13th Annual "I-Did-A-Run" Dog Pull Race Returns to Tahoe Donner
March 7, 2017
To help celebrate North Lake Tahoe's SnowFest 2017, the Tahoe Donner Downhill Ski Area will host the 13th annual I-Did-A-Run winter dog pull event on Sunday, March 12. A canine and crowd favorite, the event also raises money for the Humane Society of Truckee-Tahoe.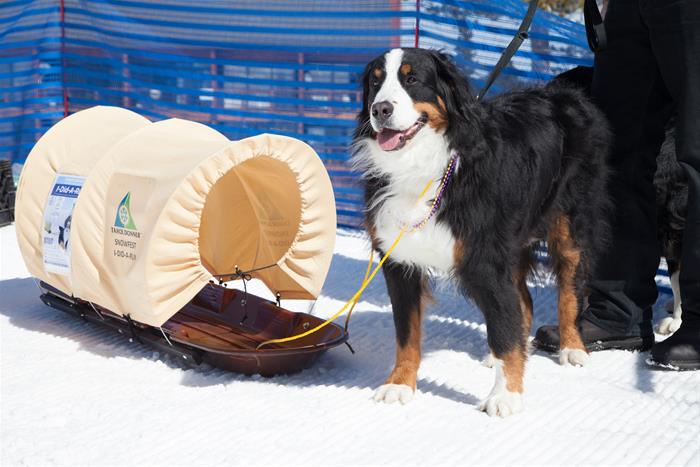 Dogs of all breeds and sizes compete against the clock, pulling sleds over a snow-covered course across four weight divisions; 0-25 pounds, 26-50 pounds, 51-75 pounds, and "heavy weight" at 75 pounds and over. Prizes are awarded to the fastest competitor in each division with a trophy for the overall winner.
Registration takes place at 12 p.m. on the day of the event with the race starting at 1 p.m. sharp. The entry fee is $20 per dog and includes a goody bag for the competing pooch.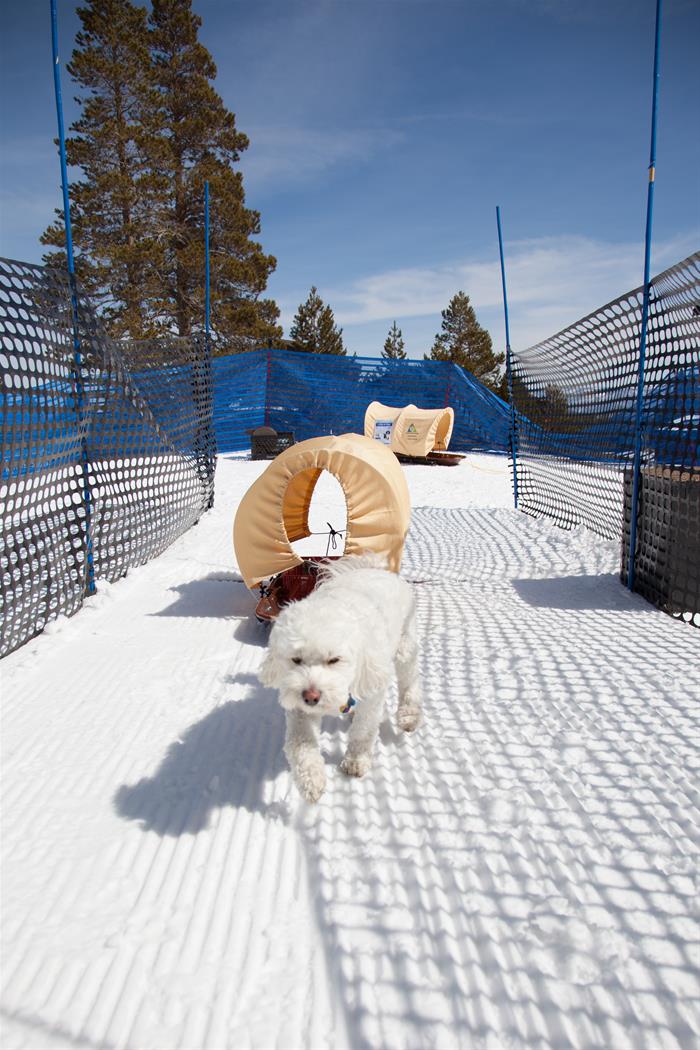 Participants and spectators will have the opportunity to win great prizes through a raffle with proceeds directly benefitting the Humane Society of Truckee-Tahoe. Over 30 prizes are up for grabs with more to be added, including a one night stay at the Portola Inn at Fisherman's Wharf in Monterey, Calif., a one night stay with breakfast for two at Sandrock Farm in Aptos, Calif., cross country and downhill ski tickets, rounds of golf, gift certificates to local retailers and restaurants, and much more. Last year the event raised $1,674. Raffle tickets are just $1 each; those who buy five raffle tickets will receive a sixth ticket for free. Winners do not need to be present to win. Raffle tickets may be purchased at the event, prior to the drawing.
For complete event details, including dog weight divisions and all available prizes, please visit the official I-Did-A-Run event page. For more information, email Ali Kovach at akovach@tahoedonner.com or call 530-587-9424.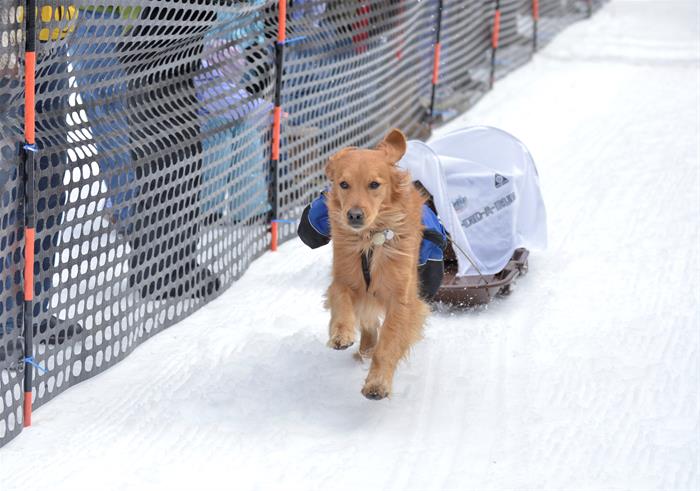 About Tahoe Donner:
Tahoe Donner is one of America's largest homeowner's associations, with nearly 6,500 properties and 25,000 members enjoying over 7,000 acres in the Sierra Nevada. Located 18 miles from Lake Tahoe in Truckee, California, Tahoe Donner operates a wide variety of recreational facilities, including an award-winning championship golf course, a family-friendly downhill ski area, and a renowned cross country ski area with a newly constructed, state-of-the-art base lodge —all of which are open to the public. In addition, Tahoe Donner operates several member-only facilities, such as a beach club marina, recreation center and pools. These amenities can be explored in detail at Tahoedonner.com.
For more information on Tahoe Donner and its recreational facilities and events, visit tahoedonner.com or call 530-587-9400. 'Like' Tahoe Donner on Facebook and follow on Twitter @tahoedonner and Instagram @TahoeDonnerAssociation.
---