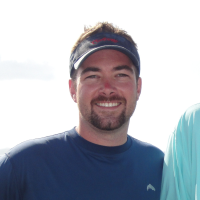 Beau Moffitt
Imaginative, Client-Focused Supply Chain Strategist, Passionate About the Outdoor Industry
Share profile
Summary
In my most recent position I was Sales & Logistics Manager with Local & Western of Texas in Dallas, TX. Previously I managed Out There Outfitters, a company that I founded in Wayne, PA, and earlier worked as an Assistant Manager with Boca Grande Outfitters in Boca Grande, FL.

My achievements include:

- Acquired over a decades' experience, and drove impactful purchasing and procurement initiatives
- Successfully negotiated, managed and executed annual savings, marketing, and compliance strategies to the
value of over $1 M;
- Implemented substantial enhancements in volume and margins in food, commodity, IT tools and retail
management, negotiated lower cost of goods, and cultivated stronger supply chain partnerships
- Developed an exceptional record of consistently delivering improved program performance
- Adept at engaging, and collaborating with cross-functional teams in fast paced environments.

My commitment is matched by self-motivation and an excellent ability to solve problems and build rapport. I am passionate about the outdoor industry, and have provided excellent operational leadership and sound team management. I maintain integrity and professionalism, collaborate effectively with colleagues and clients, and cultivate long-term trusted relationships with colleagues, business partners, and with our customers. My result-driven approach and resilience are supported by a commitment to customer service excellence.

I can be reached at otobeau@gmail.com.