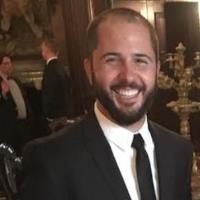 Topher McLarty
Director of Associate Programs at National Association of Home Builders
Share profile
Summary
Hello, my name is Topher McLarty, and I am a conceptual thinker and strategic planner who balances sales production and marketing leadership. In my experience I have acquired expertise in identifying, establishing, and generating significant business opportunities with success in meeting both personal and corporate goals. I consider myself to be a skilled motivator with a keen business acumen.

Currently employed with the National Association of Home Builders as Director- Young Professionals Programs, I have been given the fantastic opportunity to work with top-notch companies as members of the association and to work closely with their teams of highly-successful business leaders and professionals. Through this experience I have been able to address members' issues and to assist them in meeting their objectives.

Personally, as an avid lover of nature and the great outdoors, I have an easy-going, organic approach to working with all levels of management and staff with a genuine and mutual respect for every human being that I meet. I am open to new experiences, and I have a passion for facing new challenges.

If you have any questions, regarding marketing, customer service, event planning, or project management, please feel free to contact me at topher.mclarty@gmail.com. I would be more than happy to speak with you.