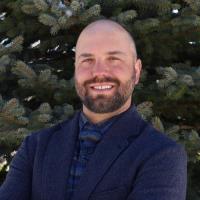 Elliott Paull
Product Marketer & Merchant - Creative Problem Solver - Entrepreneur - Former Nike
Share profile
Summary
Optimist, big idea brainstormer, adventurer, DIYer, and lifelong learner. I value eye contact, open communication, persistent problem solving, and the feeling of hustle you get when tapping into your passion and delivering results under pressure.

Business impact
Creative, curious, and entrepreneurial-minded professional with expertise leading key growth initiatives, experiences and businesses in the fashion, sports, and outdoor industries. Energetic innovator talented at identifying consumer trends, blending art and science of business, and balancing competing priorities to make immediate impact. Logical and objective decision maker known by colleagues for delivering innovative consumer solutions and collaboration strategies that strengthen market impact and cross-functional partnerships in fast-paced and agile environments.

In my spare time
You can find me chasing deep powder turns in the winter while fishing, biking, surfing, and discovering a new forest road in the warmer months. I enjoy helping others materialize their business ventures while following my passion of investing and tinkering with the goal making it better than it was found or at least learning something from the process.

Fun fact
I strive to live by a quote that struck me at an early age – "Where there is a will, there is a way" – and continue to embody it in my day-to-day. Perhaps, that's why one of my nicknames is MacGyver.

Available for conversation, connections, and remote/hybrid opportunities, you can contact me directly at
elliottmpaull@gmail.com.