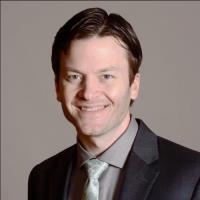 Tyler Thomas Buss
Relationship Sales & Customer Service Expert | Sourcing, Purchasing & Logistics Professional
Share profile
Summary
I enjoy helping people make their lives better through creating productive long term relationships. I believe in approaching each customer positively, listening to their desires, asking the right questions and utilizing the information I've gathered to create a genuinely satisfying experience.
I am proficient in sales, customer service, sourcing, purchasing, inventory management, CRM, account management, team leadership and brand promotion. I also have experience in small group travel leadership and travel planning.
I have a strong ability to relate and adapt to others. My approach always remains flexible. And I possess an ingrained aversion to panic.
In my spare time I enjoy adventure travel, Youtube carpentry and home repair lessons, cycling, running, water sports, downhill skiing and spending time with my family. I've spend time in 48 states and seven countries. I intend to keep exploring.